Welcome
Welcome to Grace Lutheran! Thanks for visiting our website.
If you don't have a church home in this area know that you are welcome to worship with us. We have a page telling you what to expect as a visitor here.
We are a church that believes in the grace of God given as a gift to everyone - and ALL are welcome. We seek to live the truth of this welcome.
We are not perfect, but we are forgiven! As we experience forgiveness from God, we offer it to others also.
Worship Services
Regular Worship Service Time has been changed to 10:30 am as of March 12/2017.
Holy Communion Worship Service is the First & Third Sundays of each month and at all Festival Sundays. Everybody is welcome to partake in communion.
Contemporary Worship service is held on the Fourth Sunday of each month and features music from our Worship Band.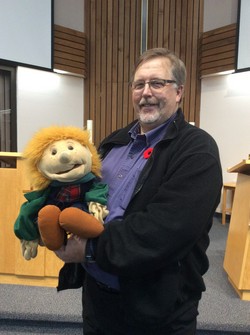 Pastor Fred and Zach would like to invite you to join our service on Sunday mornings.
Vacation Bible School
Rolling River Rampage VBS is July 10, 11 & 12 from 9am to noon

We are accepting ages 4 to 11.
To view the brochure you can get it here.
Download the registration form here. It can be dropped off at the church office or emailed to admin@glcw.ca
Sorry but online registration is not available.
Funerals & Memorial Services
No current notices.