Welcome
Welcome to Grace Lutheran! Thanks for visiting our website.
If you don't have a church home in this area know that you are welcome to worship with us. We have a page telling you what to expect as a visitor here.
We are a church that believes in the grace of God given as a gift to everyone - and ALL are welcome. We seek to live the truth of this welcome.
We are not perfect, but we are forgiven! As we experience forgiveness from God, we offer it to others also.
Worship Services
Regular Worship Service Time has been changed to 10:30 am as of March 12/2017.
Holy Communion Worship Service is the First & Third Sundays of each month and at all Festival Sundays. Everybody is welcome to partake in communion.
Contemporary Worship service is held on the Fourth Sunday of each month and features music from our Worship Band.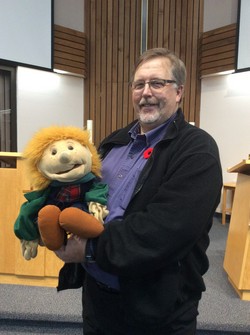 Pastor Fred and Zach would like to invite you to join our service on Sunday mornings.
Funerals & Memorial Services
No current notices
Church Pictorial Directory Submission
As you may be aware we are doing a new church pictorial directory. Peter Tromellen has been working hard to get pictures of everybody on select Sundays after service. But in some families it can be hard to get everybody together at church so if you feel that you can't make it as a family group to get your picture done we would love to see your picture submission sent to us. Christmas is coming soon and is a great time to get family pictures.
Be sure to include
Last name, First name(s), children name(s), address, phone number
Pictures submitted should be in a portrait format and high resolution. Remember that when submitting pictures taken with a phone to submit the original full size image. We can crop it if necessary.